Opening according to the weather.
Be careful : Last activity beginning at 4pm !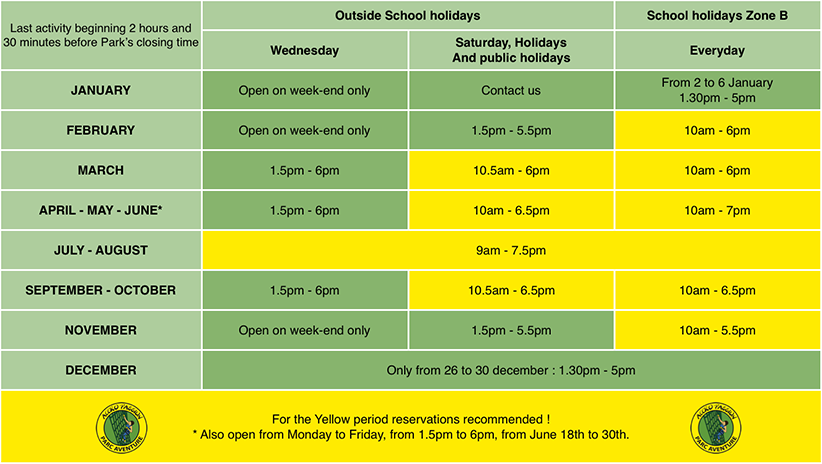 BE CAREFUL, OPENING DAYS AND HOURS CAN CHANGE WITHOUT ADVANCE NOTICE. THANKS TO CONTACT US IN CASE OF DOUBT !
For more comfort during your visit, you can consult our attendance schedule.
Possible opening during the week, on reservation for the school trips, the companies' seminaries and the groups, consult us.